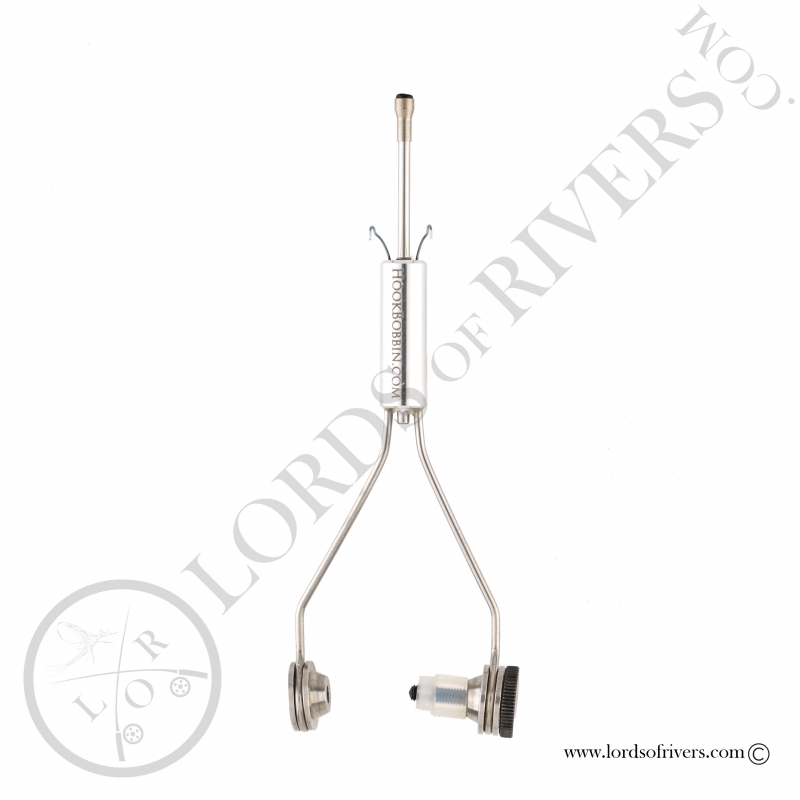  
HookBobbin
HookBobbin : a modern, new generation top of the line bobbin holder with an integrated dubbing twister.
The HookBobbin is a patented adjustable tension bobbin holder with two retractable hooks which allow you to quickly and easily roll a dubbing around the shaft of a hook without the need for a dubbing twister. The HookBobbin can be equiped with an interchangeable tip of stainless steel and glass to further reduce abrasion of the thread.
The HookBobbin is made in France, near Starsbourg in Alsace.
All components come from Switzerland, the United States, Japan or France to guarantee an effective, very high quality tool.