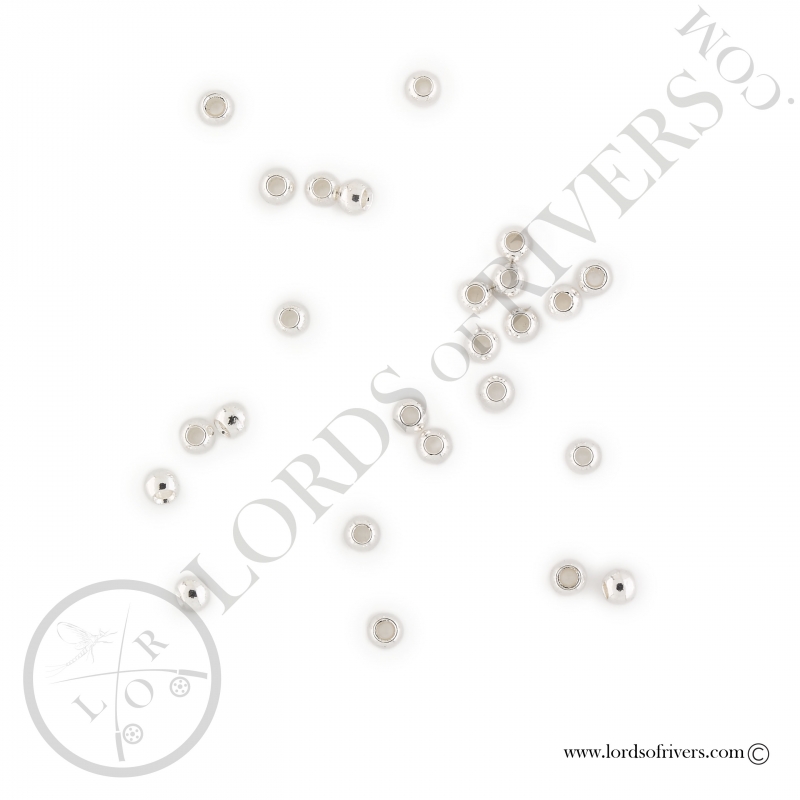  
Brass Beads silver Lords of Rivers
Brass Beads silver Lords of Rivers
Brass beads are used for tying chironomes or ephemera nymphs but are also for streamers for river fishing and reservoir.
They are also used to practice Czech nymphing cast or Sight-fishing in small sizes in river or lake.
Available in 4 colors (gold, copper, silver, black) and 4 sizes 2.0 mm, 2.5 mm, 3.0 mm, 3.5 mm (depending on the colour).
Packaged in bags of 10, 25, 50 or 100 beads.



Falling somewhat out of date since the arrival of tungsten beads (much heavier for equal diameter), the brass beads are still important for us all and have even become essential during the increasingly severe periods of low water that we experience on many rivers.