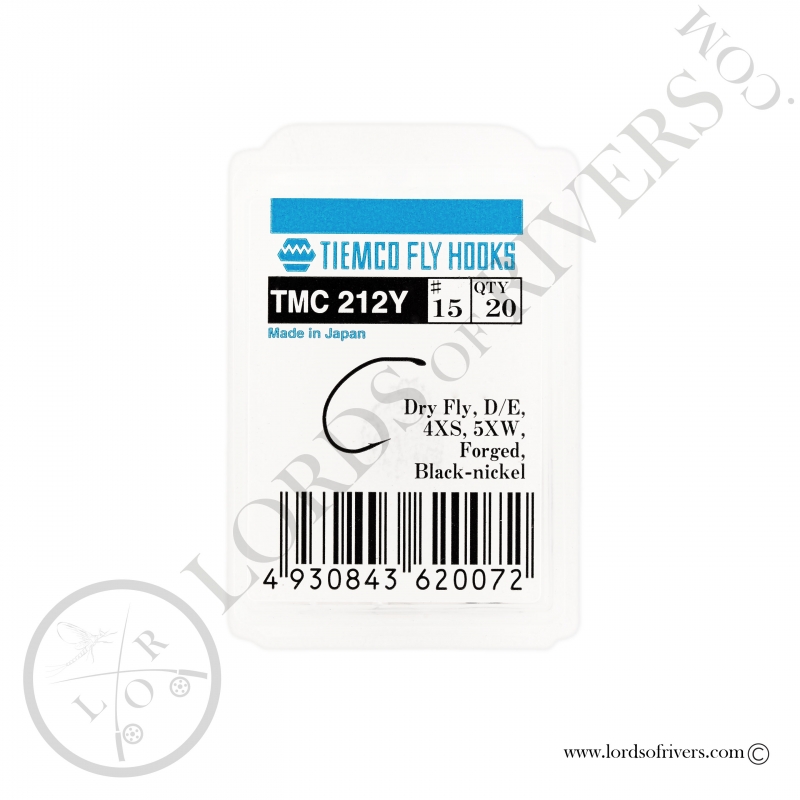  
Dry fly hook Tiemco TMC 212Y
Hello. Unfortunately, following a decision by the French importer of Tiemco, we can no longer offer Tiemco products on order. We are sorry for the inconvenience and are in the active search for a solution.
Dry fly hook Tiemco TMC 212Y.
Sold in boxes of 20 hooks.
The latest surface film dry fly hook.
Dry Fly, D/E, 4XS, 5XW, Forged, Black-nickel.

Specifically designed for very selective trout like Japanese Yamame. ('Y' in the model name stands for Yamame as well as on TMC102Y.) The latest curved shank hook with a very wide gape for dry flies hanging on the surface. Good for floating nymphs, emergers and hanging parachutes.