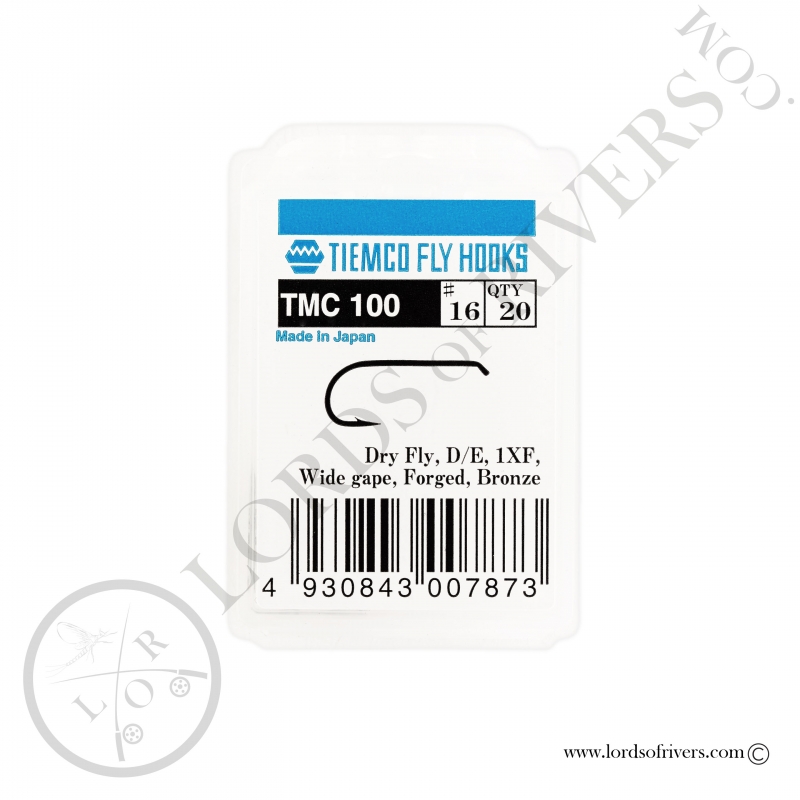  
Dry fly hook Tiemco TMC 100
Dry fly hook Tiemco TMC 100.
Sold in boxes of 20 or 100 hooks.
The standard of modern fly fishing hook.
The Tiemco® TMC 100 is the most commonly used dry fly hook on the market. The 100 is and can be used for most caddis, mayfly, midge, or attractor pattern.
This Tiemco fly fishing hook has a down eye, 1X fine wire, wide gape, standard shank, bronze.
Uses: dry flies.