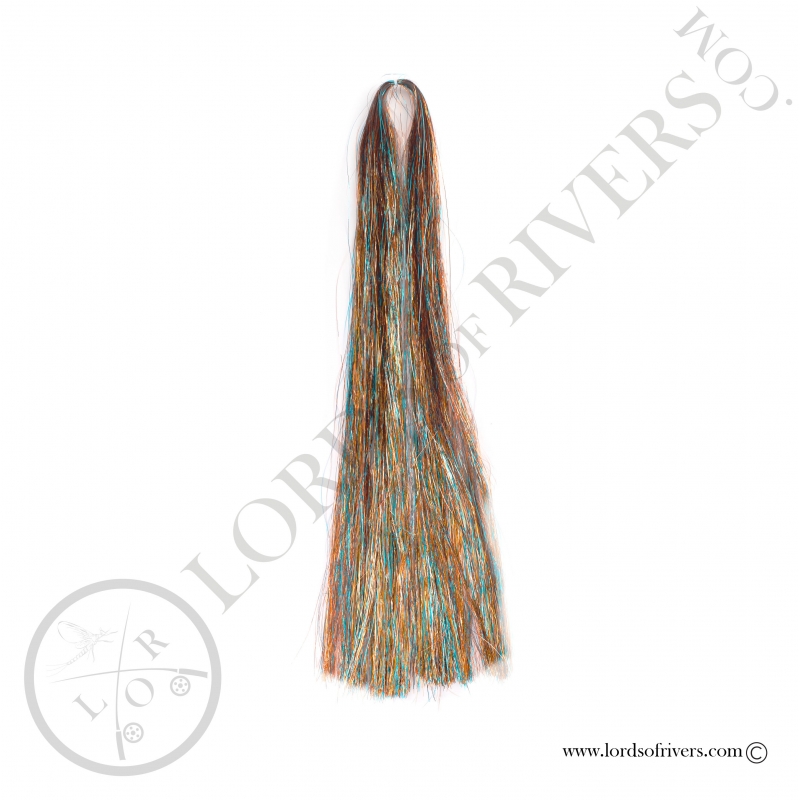  
Flashabou Tricolor 90 cm / 35.43 in Lords of Rivers
Flashabou Tricolor Lords of Rivers.
Fiber length : 90 cm / 35.43 in.
Look out, please consider in your purchase thinking that this skein is 90 cm (35.43 in) long, which explains its rate.
A standard for tying trout streamer but also for sea and carnivorous flies.
Flat Tinsels with many reflections, long flexible and extra-gloss fibers which give a very attractive effect to your flies.
Thin flat Tinsels composed of 3 associated colors for maximum attractiveness.
Large and very flexible fibers - 90 cm long (35.43 in), the longest in our range!
Very popular for trout, pike and sea streamers. The density of these fibers makes it possible to create very attractive lures which follow all rivers flows.