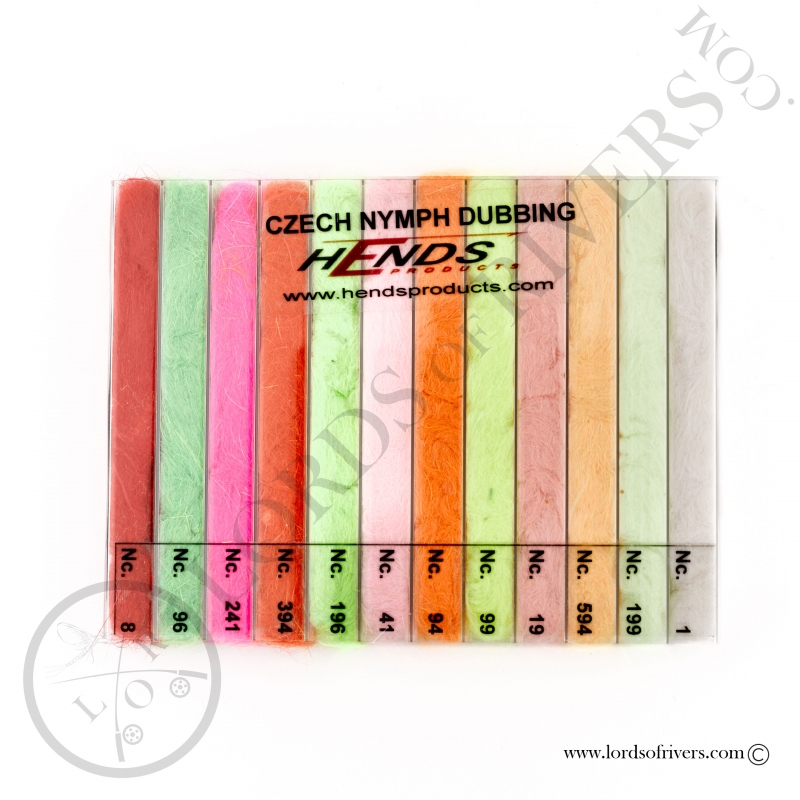  
Czech Nymph Dubbing Hends 12 colors dispenser
Czech Nymph Dubbing Hends 12 colors dispenser.
One of the most popular dubbing on the market.
Czech Nymph Dubbing is a superb dubbing mix made from different natural furs, from fine to more rough.
Czech Nymph Dubbing is a great fly tying material ideal for all possible nymph imitations.
Used by Czech National Team in Fly Fishing to tie "Czech Nymph".
Easy to blend with other less malleable synthetic dubbings.
Very easy to dub.