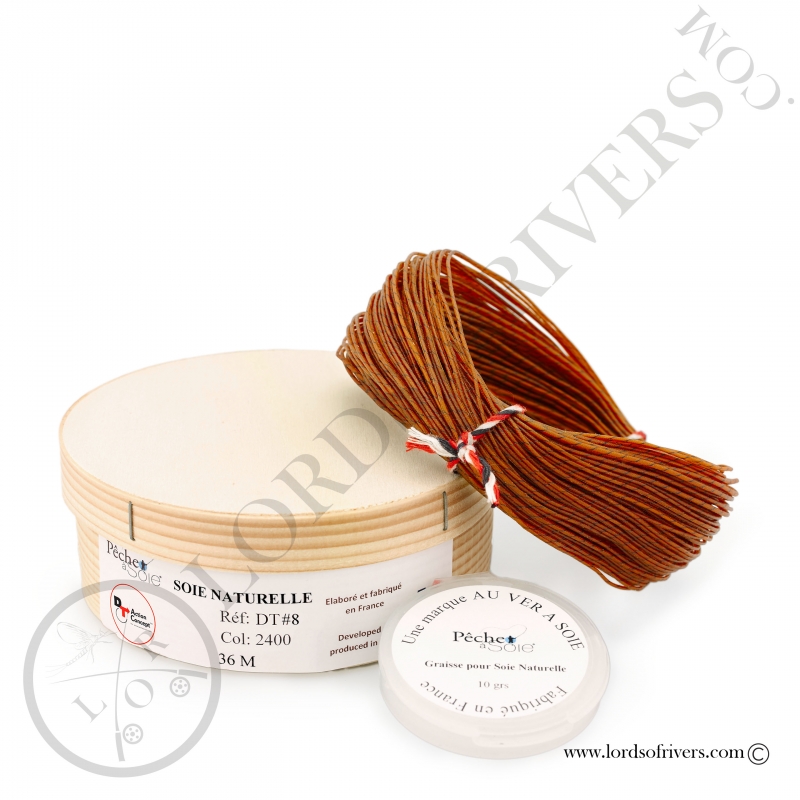  
Natural Silk double taper (DT) 36m Pêche à soie
Natural Silk double taper (DT) 39.37 yards (36 meters) Pêche à soie
DT natural silk pêche à Soie number 7 to 12.
length :  39.37 yards (36 meters).
For all types of fishing, streams and rivers.
Lines in natural silk are denser with a weight for weight as lines made of synthetic threads. Thinner, they cut better the air, they are more subdued and have no memory.
DT natural silk lines pêche à Soie can be used with all brand of semi-automatic reels such as Peux Fulgor, Vivarelli...
Supplied with one loop of the same colour on each side.
Sold with a 10 gram jar of grease.