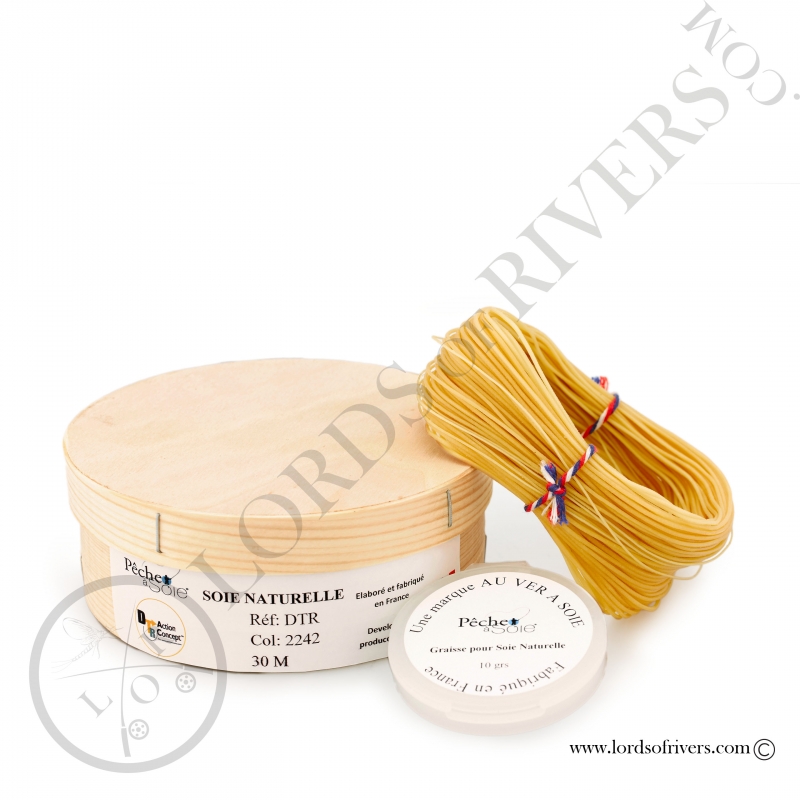  
Natural Silk double taper (DTR) 30m Pêche à soie
Natural Silk double taper (DTR) 30m Pêche à soie
A natural silk designed for fast waters.
The profile of the DTR silk allows it to be used indiscriminately with 3, 4 or 5 rod.
A perfect silk for throwing big flies in fast waters. Length 30 meters.
The DTR double taper natural silk is a polyvalent fishing silk that allows good throws at short distances (less than 5 meters) at medium distance (5/15 meters), or even long throws from 18 to 20 meters.
AFTMA Reference: 3/4/5

Color: Straw
Download
Pêche à Soie DTR Silk test by Jean-Pierre Comby.
Download (145.05KB)