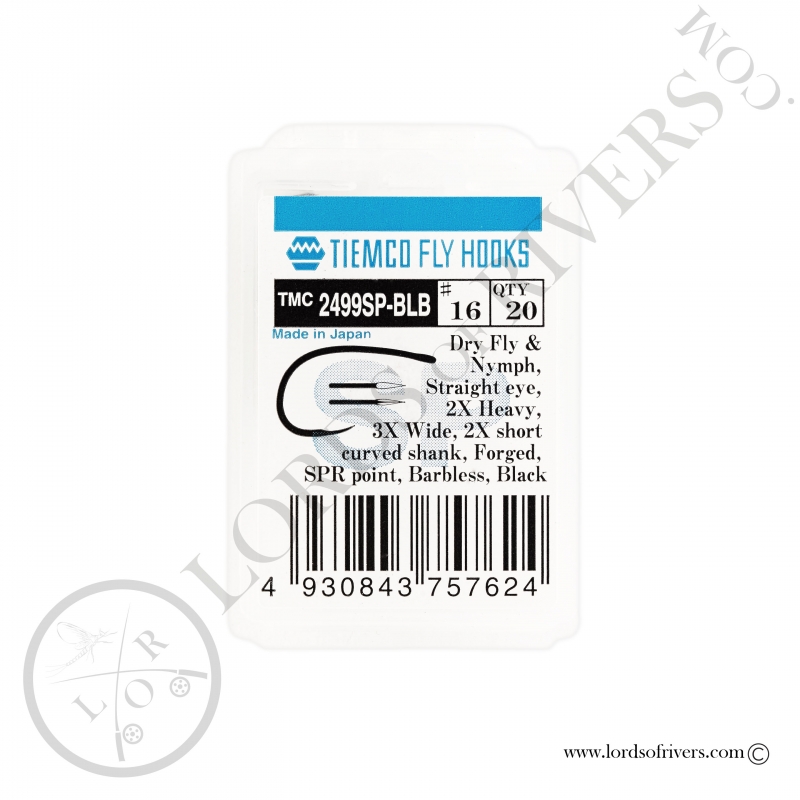  
Dry fly and nymph hook Tiemco TMC 2499SP-BLB Black
Hello. Unfortunately, following a decision by the French importer of Tiemco, we can no longer offer Tiemco products on order. We are sorry for the inconvenience and are in the active search for a solution.
Dry fly and nymph hook Tiemco TMC 2499SP-BLB Black (Barbless).
Sold in 20 hooks boxes.
Black-finished TMC2499SP-BL.

SPR-BL point, 2XH, 2XS, 3XW, ST/E, Forged, Black.
Designed based on TMC2488 but with 2X heavy wire for added strength as on TMC2457.SPR-Barbless point(round point).Great for emergers, pupae & larva, shrmps, eggs etc. Popular in Europe for Check-nymphs. Black finish.
Tiemco SP Point (super point) technology for easy penetration.