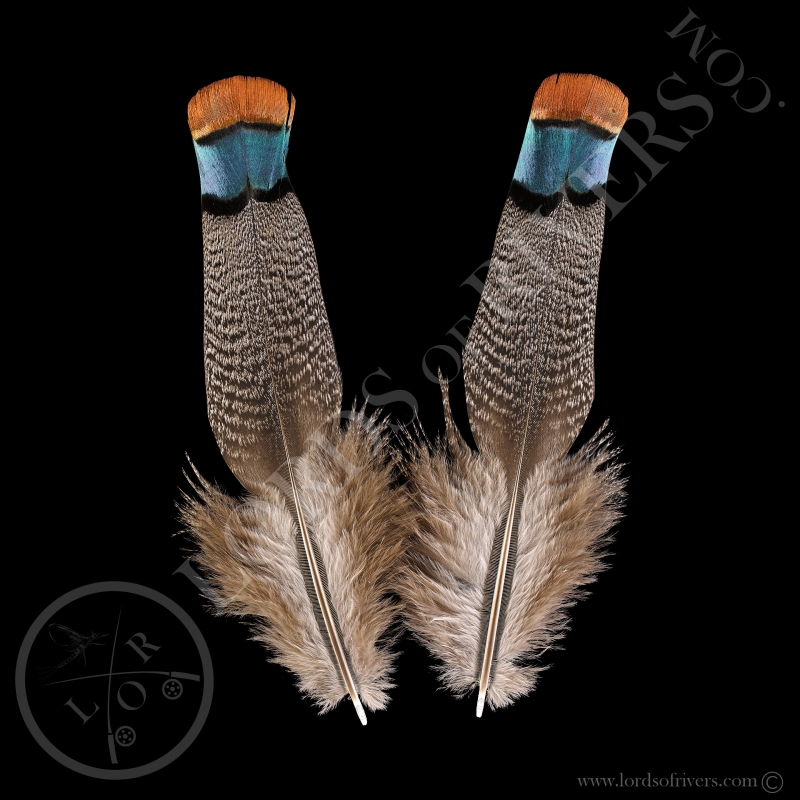  
Back & Rump Paired Feathers Ocellated Turkey Lords Of Rivers
Back & Rump Paired Feathers Ocellated Turkey Lords Of Rivers
Meleagris ocellata
Dear customer, if you live out of Europe, please create your account and indicate a valid address ,then prices will appear without French VAT ,so a discount of 20%.
Dear Customers.
In full agreement with the rules of the Washington Cites Convention, we remind you that if you live in Europe sending feathers or bird remains classified Appendix II/B is done without formality.
If you live outside the European Community 1 export permit is required, we make the process free of charge but it takes up to 2 months.
For feathers and remains Classified Appendix A, the permit is mandatory regardless of your location and 1 permit of import and to be requested by you for all exits of France.
The ocellated turkeys are magnificent birds, offering enormous possibilities; both to the Tyers of conventional flies, to the a Tyers of wet flies where the achievements are magnificent and surprising of efficiency, and finally to the Tyers uninhibited of dries flies and terrestre (superb «laminated» on foam to make a scarab shell!)
Copper Covert Wing can be used for iridescent wing bags of stone flies or for wings of drowned flies.
Especially striated feathers are often used as an alternative to the dark Bustard in Victorian flies or mixed on wings of salmon fly.
Tyers, the use songs do not limit your imagination alone! , a bird and feathers sincerely discovered.
Size of feathers
Size
XS
S
M
L
XL
feathers lenght inch
3.93/4.72

4.72/5.51

5.51/6,29

6,29/7.08

7.08/7.87