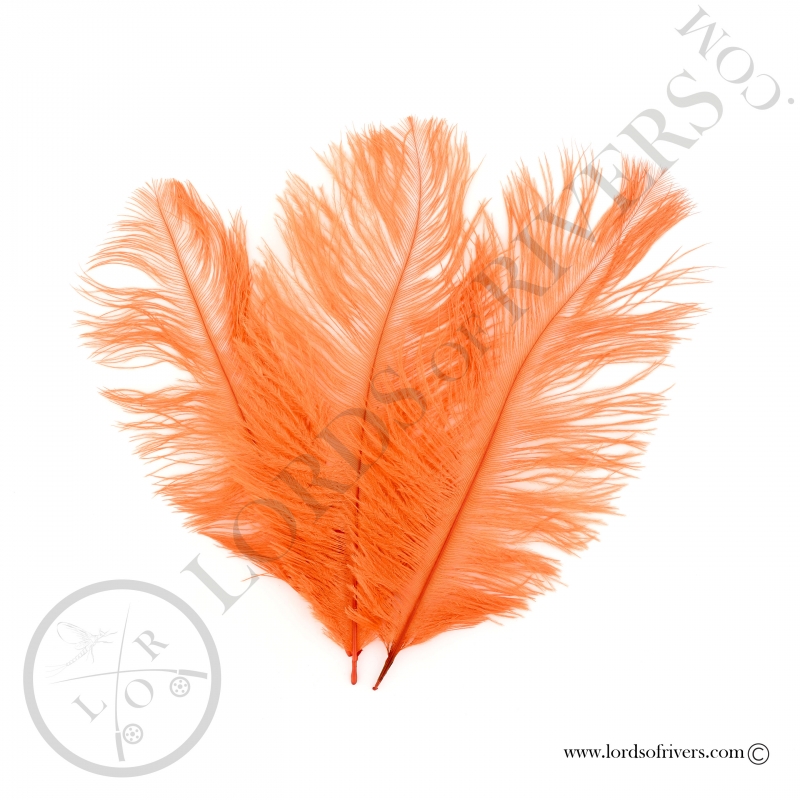  
3 Ostrich feathers 3.94/5.90 in. Lords of Rivers
Ostrich feathers 3.94/5.90 in. (10/15cm) Lords of Rivers.
3 feathers per bag.
Lords Of Rivers does not offer you 1 portion of feathers, but 3 whole feathers!
Ostrich herls are used to tie nymphs bodies, thorax, wings bags, wet fly legs...
Also excellent to give life to streamers and fingerlings imitations.
Available in 3 colors, red, pink, orange and 3 colors pack - 9 feathers (3 feathers of each color).