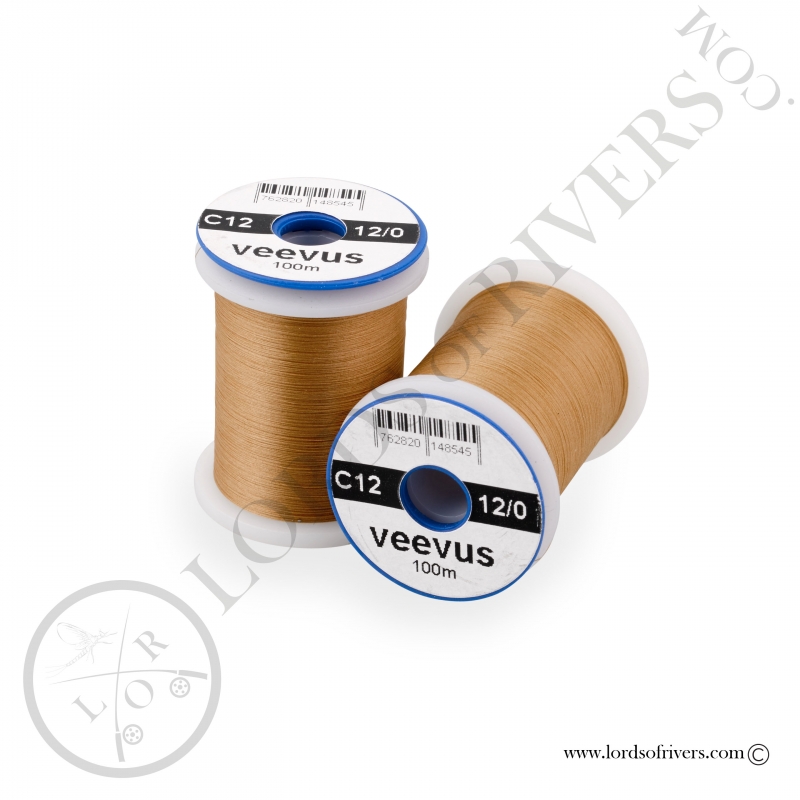  
Veevus thread 12/0
Veevus thread 12/0.
109.36 yards / 100 meters.
This premium 12/0 thread from Veevus in Denmark is stronger than many other comparable threads and will not result in excessive build-up.
Resistance 530 gr (1.17 lb).
Ideal for tying small flies, midges, micro-nymphs or delicate flies without any extra thickness. Twisted flat thread, not waxed, which will delight both beginners and experienced fly tyers for its solidity, its thinness and large choice of colors (19 colors).
It is possible to lock the thread in the "cap" of the bobbin after use to avoid unwanted de-windings in your fly tying box.
For dry flies, nymphs, streamers and wet flies on hook sizes ranging from H12 to H24.