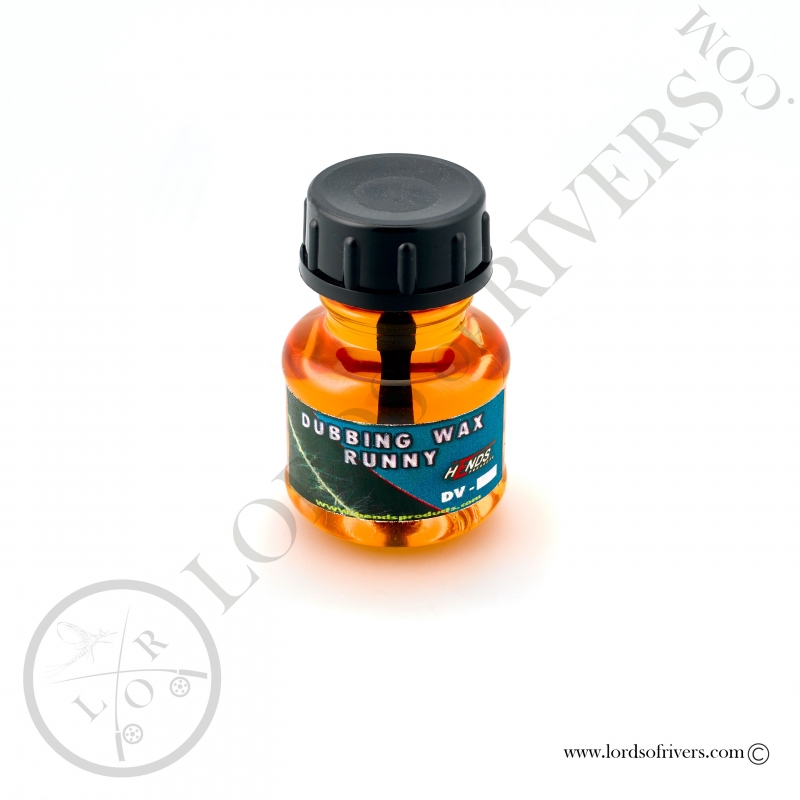  
Dubbing wax runny Hends
Dubbing wax runny Hends.
0.51 oz (15 ml) bottle.
The liquid wax is used as the stick wax, you can coat the thread with the provided applicator or your finger before "stick" the dubbing.
Very easy to use for small or large fly models, the liquid wax allows to lay a thin regular layer of wax on the thread and avoid small wax stacks.
It also has the advantage to stay liquid in its bottle and not being sensitive to temperature variations such as stick wax which tends to harden.