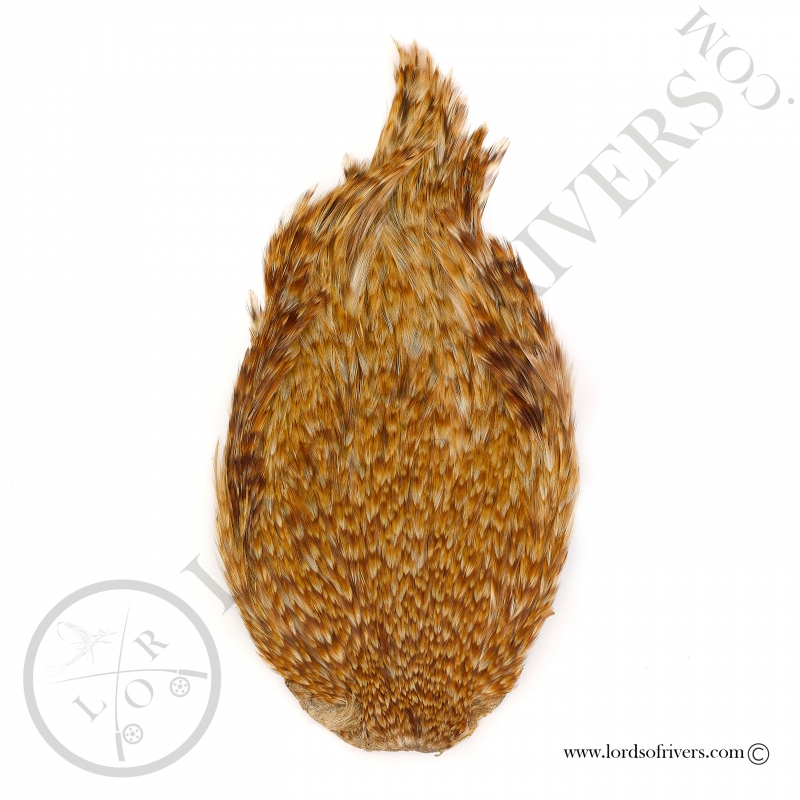  
Indian Cock Cape Veniard
These Indian cock capes allow for a limited budget to make beautiful dry and emerging flies, tails and wings.
Perfect for a beginner fly tyer wishing to get his hands for his first dry flies, while enjoying a good value for money.
More experienced fly tyers will find a material of choice for their wet flies or streamers.