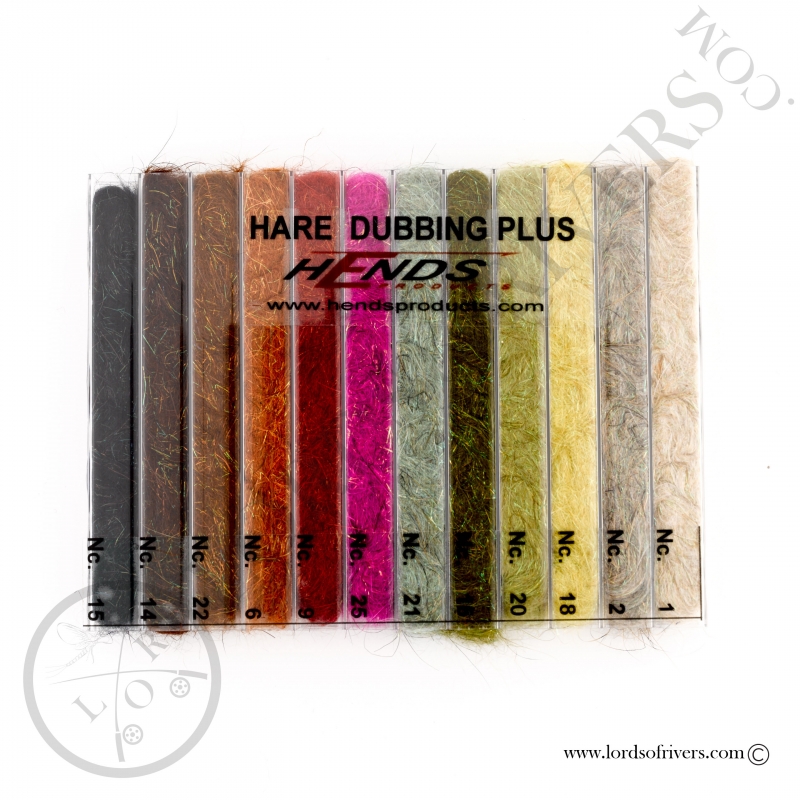  
Hare Dubbing Plus Hends 12 colors dispenser
Hare Dubbing Plus Hends 12 colors dispenser.
Hends Hare Dubbing Plus Set contain 12 most used dubbing for tying wet flies, dry flies and nymphs.
The Hare plus dubbing is made based on classic hare dubbing with a plus of synthetic dubbing for an extra sparkle look.
In this way the Hare Plus dubbing will create an attractive halo behind fly.
Also will increase the visibility in muddy waters!